Spanish Courses in Barcelona for Juniors
Welcome to Barcelona! Experience a language trip on the Spanish coast and improve your level quickly!
In this spectacular city you will be spoilt for choice with everything from sun-soaked beaches to a diverse culture. Experience everything this breathtaking city has to offer, while learning Spanish naturally and spontaneously through total cultural immersion. Where better to learn this passionate language than in a city where passion, romance and charm contribute to a totally unique and astounding destination?
Learn more about our Spanish courses for young people and our language school in Barcelona.
Adventure and excitement are around every corner in beautiful Barcelona, where your days will begin with a unique, world-class Spanish course. Embrace the diverse cultures of Barcelona while taking in all the beauty surrounding you, including the many quirky architectural masterpieces of Antoni Gaudi and the Spanish people's zest for life. Enjoy the laid-back café culture or explore the dynamic variety of shops in the lively Plaza Catalunya.
Barcelona is the quintessential Spanish city, boasting a perfect mix of history, culture, beauty and charisma! Create unforgettable memories and make friendships with students from all over the world while allowing the lively atmosphere to captivate you, day and night.
From museums and cathedrals to art galleries and theaters, the wealth of culture in Barcelona will leave you mesmerized. Barcelona will inspire you to learn the language and embrace the amazing Spanish culture while enjoying an unforgettable summer vacation.
Learn the fantastic Spanish language and open up a whole new world of opportunities for your future career!
---
Our school in Barcelona aims to create a relaxed and effective learning environment, while the cobblestoned streets and energy of the city create the perfect atmosphere in which to learn Spanish. Our school is fully equipped with Barcelona-inspired classrooms and offers ample space for students to socialize with their coursemates. Lots of time is also kept free for students to experience the laid back Spanish culture before and after Spanish classes.
Our school has:
a great location on Via Laietana, right in the heart of Barcelona, close to bus and subway stations, and a 10 minute walk from the sea
free wi-fi and a computer room. Barcelona is also full of internet cafés where students can surf the web and check their emails in their free time
a welcoming reception area
spacious, air-conditioned classrooms
a relaxing students' recreational area with a drinks machine providing refreshment in the Spanish summer
a library service providing Spanish reading materials

Location of our Spanish school in Barcelona
Our Spanish school is located in the heart of Barcelona and is a mere stone's throw away from some of the city's coolest attractions. From the beautiful Platje de la Barceloneta beach to Las Ramblas, there are an abundance of awe-inspiring attractions within walking distsance of our school. Visit the Gothic Quarter and admire the breathtaking beauty of the many nearby cathedrals, including the Basilica of Santa Maria del Mar and the Cathedral of Barcelona.
---
Forget about endless classroom hours, thick textbooks and tedious language exercises as you explore the possibilities of an exhilarating language and travel experience! Our Spanish courses offer you the opportunity to learn the ins and outs of the language, while equipping you with the tools you need to embrace an open learning experience.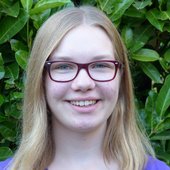 Jennifer was impressed by the fun and student-orientated lessons. She would come back straight away if given the chance!
>> Read the testimonial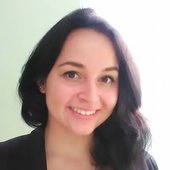 Katarina's confidence whilst speaking Spanish grew significantly as a result of the relaxing and fun classes.
>> Read the testimonial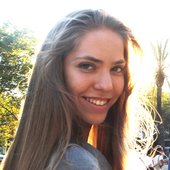 Ehlan was surprised by how much she improved over her 4 months and was sad to leave after getting to know so many people.
>> Read the testimonial
20 lessons per week
Minimum duration: 2 weeks
Between 12 and 15 students

More info »
30 lessons (22.5 hours per week)
Minimum duration: 1 week
Between 12 and 15 students
With the help of our creative curriculum, unique approach to language learning and our fantastic Spanish teachers you will find yourself reaching your language goals in no time! Our teachers are fully qualified to adapt every class to meet your individual needs while ensuring a fun learning experience and promoting an open and communicative approach to the Spanish language.
Every aspect of your Spanish course in Barcelona will leave you feeling motivated and inspired to learn all about the city's dynamic history and culture. With the help of our specialized assessment test we will be able to place you in the class appropriate for your language level and age. This will ensure you reach your goals, while allowing you to enjoy the social aspect of our classes with like-minded students. You can rest assured that your time in Barcelona will prove worthwhile, life-changing and truly memorable.
---
Comfort is essential for you as a young person in a foreign city, and with Sprachcaffe we offer the perfect accommodation options to ensure comfort, safety and, above all, great company while you embrace a once-in-a-lifetime language and travel experience. We know that in order for you to truly experience everything the cultural paradise of Barcelona has to offer, you will need a relaxing place to call home at the end of each eventful day.
Multi-bed room
Full board, packed lunch
Shared bathroom
Room on campus (during high season)
No matter what kind of adventures you have in Barcelona, you will have the comfort of "a home away from home" to reflect, unwind and recharge for the following day.
If you enjoy the company of interesting people from all over the world, while relaxing in cosy accommodation and experiencing an invigorating sense of freedom, then our school residence is perfect for you. Let the learning continue beyond the classroom as you experiment with your Spanish skills, gain confidence, create memories and begin new friendships that will last a lifetime.
Residence Features:
The residence is located in a nice refurbished building with a 24-hour reception service and a dining hall serving breakfast and delicious dinners.
Shared facilities: kitchen for residents and a beautiful terrace.
Distance to school: 30 minutes on foot or 20/30 minutes by public transport
Services: Rooms are cleaned once a week. Bed-linen is provided; We suggest students bring their own towels.
Our welcoming host families are eager to share their homes, cultures and lifestyles with young students from all over the world. Allow the laid-back Spanish way of life to inspire you while you experience life in an authentic Spanish home. Absorb the language and experiment with your new skills while sharing your experiences with your friendly host family.
---
The city of Barcelona boasts the ideal and unique combination of vibrant city life and the relaxed Mediterranean tranquillity of a seaside paradise. With a wide array of exciting activities and awe-inspiring attractions, you will find yourself falling in love with the rich culture, enchanting history and lively atmosphere created by the locals.
Your Spanish classes are all set to lay the foundations of a life-changing language skill, but with our exhilarating and fun leisure program you will experience a new approach to learning while you embrace the holiday of a lifetime. Have a chat with the locals while soaking up the sun on the beach or discovering the city's surroundings and gain confidence in your language skills while enjoying this magnificent city.
Sprachcaffe's activities at a glance
To get a glimpse of what an average week with Sprachcaffe consists of, take a look at our sample itinerary below. Participation in many of the activities is voluntary, and you are free to pick the activities that interest you the most!
Morning:
Placement test & lessons

Afternoon:
Orientation tour

Evening:
Welcome party
Morning:
Lessons

Afternoon:
Castelldefels Beach

Evening:
Tapas night: enjoy delicious Spanish food
Morning:
Lessons

Afternoon:
Sagrada Familia: admire the precious art of Gaudi

Evening:
Open air cinema
Morning:
Lessons
Afternoon:
Cosmo Caixa: Interactive Science Museum
Evening:
Camp Nou: visit the iconic football stadium
Morning:
Lessons

Afternoon:
The Carmel Bunkers: the best viewpoint of the city

Evening:
The Magic Fountain of Montjuic and Farewell party
Full-day trip to Terragona
or Departure
* Even more fun with the Intensive Leisure Fun Pack!
With the ultimate Intensive Leisure Fun Pack you have the opportunity to take part in more excursions and activities. This package is offered at an additional cost of only 70 EUR per week.
From exploring the lively streets and cobblestoned alleyways of the city center to marvelling at the charm and eccentricity of Antoni Gaudi's architecture, you will be sure to enjoy the passionate Spanish ambience, while making friends from all over the world.
With the help of our trained teamers and qualified teachers you can rest assured that an awesome adventure awaits, and with our diverse variety of excursions, activities and events planned - socializing is a key part of the course in beautiful Barcelona!
Get ready to be inspired and have all your expectations exceeded with Sprachcaffe! As a young adult, the opportunities are endless and fun is guaranteed as you embark on a journey that will prove unforgettable and truly life-changing. The fun never ends in Barcelona, action-packed days lead to incredible parties after the sun sets.
From museums, galleries and theaters, to days browsing through the local shops and chilling on the beach, our leisure program caters for every need and individual taste. Embrace the warm and welcoming Spanish sun while enjoying the company of your fellow students and making friends with the outgoing locals.
---
Our affordable Spanish courses for young students offer you the opportunity to explore an exquisite coastal city, meet new people from all over the world and enjoy the freedom and sense of independence that every young adult craves. With countless attractions, from museums to galleries and sun-soaked beaches, every day is guaranteed to be enchanting, intriguing and, above all, enlightening.
From Sprachcaffe you get an all-round carefree package. Everything you need for a successful language stay is included in the price. Whether it's: arrival as well as excursions, accommodation, language course, teaching materials, language certificate and of course a priceless memory.
Prices for a language trip to Barcelona!
Transfers: Please arrange arrival and departure flight at Barcelona Airport - El Prat (BCN) from 09:00-19:00.
Accompanied flights: Unaccompanied Minor Service is offered only if required by airline.


The choices are yours in Barcelona! Choose between an intensive Spanish course or enjoy a slightly more relaxed standard course. Opt for our school residence or our unique homestay options, and enjoy the freedom of our exciting leisure program. With every element of your stay in Barcelona taken care of, you can rest assured that an invigorating adventure awaits. All you have to do is take this once in a lifetime opportunity with Sprachcaffe.
Online language courses for Juniors
All language courses can also be held online! Learn languages with the guaranteed Sprachcaffe quality with experienced language teachers in small groups or in individual lessons without leaving your home.
Do you have a question or need some advice?
We are always ready to solve any doubts you might have!