Save up to €400 with the Sprachcaffe Espresso Discount!
Save big on your next language trip! Unwrap our incredible discounts and make your dreams a reality. Don't wait; start saving today!
Business Language Courses
Sprachcaffe is an independent organizer of language courses with over 35 years of experience. This experience, our wide range of options and willingness to adapt are the key advantages, which distinguish us from other providers of language courses.
In an era of globalization and international trade relations, be fluent in many languages is more precious than ever. Companies all around the world that want to expend their influence on an international level will for sure need skilled collaborators that are able to express themselves and communicate about business and trade in several languages and in a professional way. Our goal is to prepare your collaborator to confront the business world through a personalized program.
In this context, a language course abroad is the most efficient way to learn a language in the long-term. Learning about grammar, conversation or writing in the morning and about communication with native speakers and international attendees in the evening will for sure allow your collaborators to considerably improve their knowledge in a brief period of time.
» Test your language proficiency with the online language test!
A group language course is a great way to boost your employees' team spirit outside of the usual work atmosphere!
Our various teaching approaches, in which the spoken part occupies an important place, considerably improve communication skills.
Customized learning program
If you are interested in booking a language course for several of your employees, we can provide you with an individual learning program for you upon request.
With us, your employees will learn industry-specific Business English to have a professional conversation. Also available for other languages!
In order to ensure the success that you are looking for, we will gladly advise you on our offers. We will find a method that suit your company to train your employees in the most efficient way. Together with you, we will develop the needs analysis, the concept, the training program, the schedule and the training control. Our unique philosophy of entertaining communication combined with consistent training guarantees lasting success. Your employees receive exactly the language training they need.
Our offer for you or your employees
By combining an individually selected language course with the opportunity to use the language learned in conversations after the course, progress is made at a high speed. We offer a wide range of courses for every language level, Whether you want to learn a new language from scratch or perfect your existing language skills. A good choice would be our intensive course, which is offered in many destinations. Our goal-oriented method guarantees successful learning in a short period of time.
For a fully customized program for your employees, we offer individual lessons. This allows the lesson content and time to be customized according to your preferences. Since the focus is on just one person, the teacher can concentrate fully on their individual needs and any problem areas.
A course for your employees in Germany is more to your liking?
Here you can find all information about our language courses for companies »
Your employees have the opportunity to participate in our online language course. From home, they will learn the language with real people in individual or group lessons. The language courses are interactive and varied. Of course, the course content can be customized to your individual needs. For an even more intensive learning experience, our online language course is also well suited as an educational leave, where you will participate in the course for 30 to 40 hours per week.
Specialization with optional subjects
Specialized language skills on certain topics are often required. To prepare your employees for real-life scenarios, we offer a range of optional courses from which you can choose:
English, French, German
Be prepared in any professional circumstances.
English and German
A confident demeanor with any interlocutor.
Applications and interviews
English
The perfect start in a new job.
English
Important knowledge specifically for the industry.
Rhetoric and techniques of presentation
English
To represent your company with confidence in front of an audience.
English
A confident attitude is important, especially with partners
Business language courses online
All business language courses can also be held online, learn in the usual Sprachcaffe quality with qualified language teachers in small groups or in individual lessons.
Business language courses for many different languages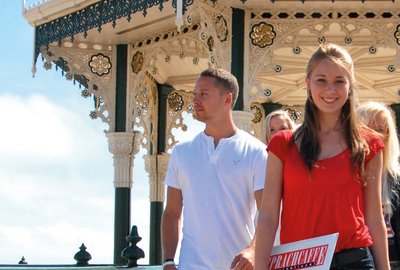 In England, Malta, US and Canada
More Info »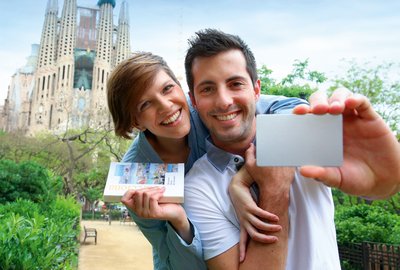 Learn in beautiful and sunny Spain
More info »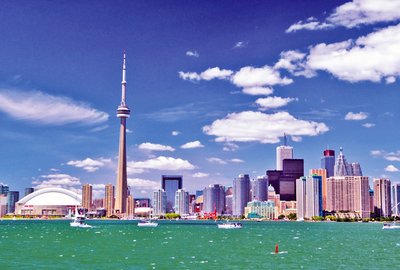 Learn one of the fastest growing languages
More info »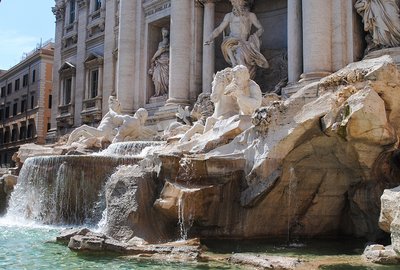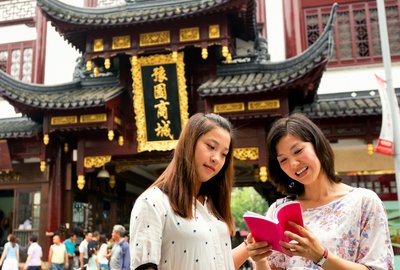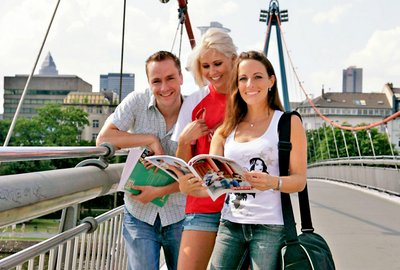 Learn Central Europe's Language
More info »
The main objective for our business language courses
From the first steps of an easy conversation to the rhetorical subtleties of important negotiations – we can help you meet language-related requirements in the international business world. Simply select the language you would like to learn or brush up on from our diverse range of business language courses.
Determining your target level:
Whether small talk, active participation in conversation or a solid command of the language – you set your own, individual goal. We will determine the appropriate language training for you in consideration of this goal; we are happy to advise you with your choice of an appropriate language course.
Determining your current level:
You can quickly assess your current level by using our online language test! We can thus ensure that you find the perfect course from us to help you progress. A language course for professionals from Sprachcaffe is a truly worthwhile experience.
Types of business language courses we offer
In order for you to improve your business language skills, Sprachcaffe offers individual lessons - the most effective form of learning - which focus on business language. This type of language lesson enables the teacher to concentrate fully upon your individual goals and requirements, and to adapt the contents of the lessons to the topics and language areas which are priorities for you.
During your business language lessons you can practice professional activities such as written correspondance, negotiation or polite small talk with international business partners. On request, you could also use the individual lessons to prepare for presentations or interviews in the foreign language. It may also be possible to develop your vocabulary in specific professional areas, such as medicine, economics or law.
In addition to their flexible content, individual lessons also have the advantage in that they have organizational flexibility. You can arrange the lesson times and the number of lessons per day to suit your plans and commitments. Consequently, you could also have the opportunity to combine your individual business language lessons with other courses.
Please note that we offer group Business English courses in Brighton, Toronto and Malta.
Business language course locations
There is something for everyone among our course locations: beach, culture, nightlife, nature or sports. You will discover that you can continue learning after your business language lessons if you are surrounded by the chosen foreign language all day. You'll start communicating more easily in a different language with people from around the world.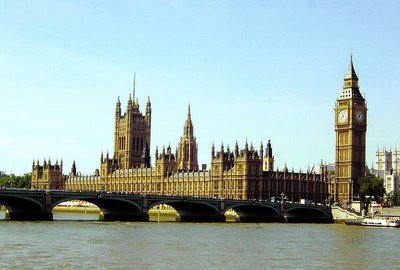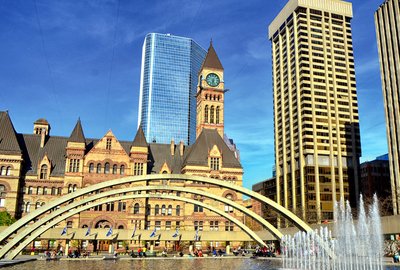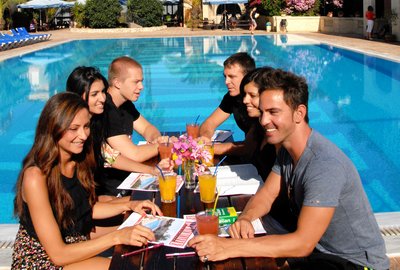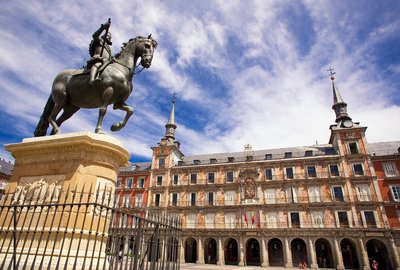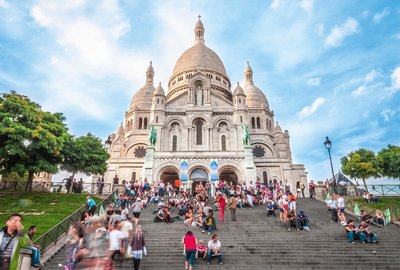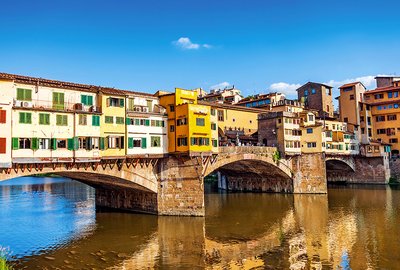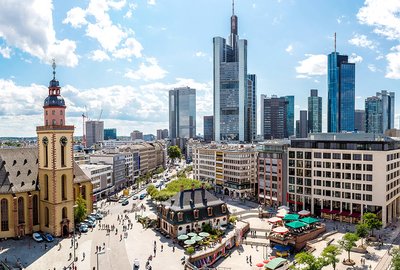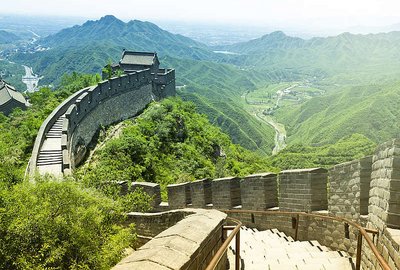 So that you also feel comfortable before and after your language lessons, you can choose your preferred accommodation from a variety of options. You can find out which accommodation types are available at your chosen destination by visiting the webpage of the respective course location.
For more information on the particular types of accommodation, just click on the options below:
Homestays
Apartments
Hotels
Tell us which area you would like to specialize in and we will plan an individual concept and tailor the type, duration and content of the language course to suit your suggestions and goals!
General information on language holidays, language courses and accommodation can be found in the section study languages abroad.