Save up to €400 with the Sprachcaffe Espresso Discount!
Save big on your next language trip! Unwrap our incredible discounts and make your dreams a reality. Don't wait; start saving today!
Learn English in England for Juniors
English courses in England offer young people a great opportunity to see the country where the English language originated. Home to Queen Elizabeth II, fish-n-chips, tea, football and covered in green parks and fields - England is a country filled with history and tradition. It is also an extremely multicultural country and its mix of cultures and influences, coupled with the country's own charming national characteristics, is something unique to experience.
We all know how important English skills are in modern times - young people often need this vital skill as they get older in order to progress in the world of work and travel. However, sometimes teenagers don't fully appreciate the importance of English without seeing the practical application of it in everyday situations. That is why studying English abroad is so important. Teenagers at our English schools use English throughout the day in order to communicate with their classmates and locals, which shows them just how useful English is.
English helps you to communicate anywhere in the world. And where better to learn English than in your country of origin?
International Coastal Cities & Vibrant Metropolises - Whether it's a big city, beach life or a real English college, there's a perfect destination for every type of traveller.
Supervised for 14-17 year olds, more flexible for 18+, fun for all. This makes the language study trip an unforgettable holiday.
Do you have a question or a problem? Our trained tour guides are there for you around the clock!
The best places to learn English in England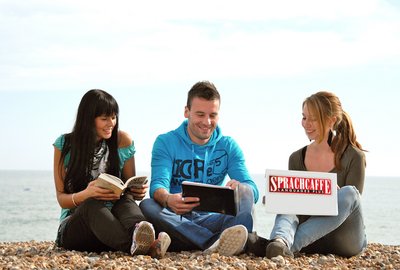 Learn English in Brighton
Learn English on the south coast and reach London in less than an hour
More information »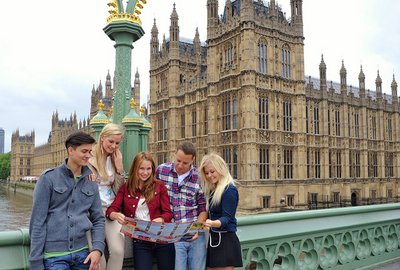 Learn English in the most popular city of England
More information »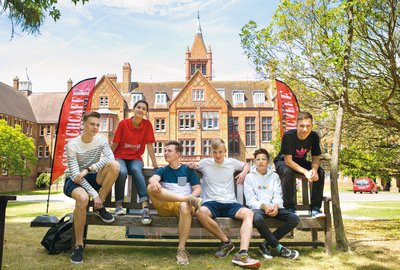 Learn English in London North College
Learn English on a real English campus
More information »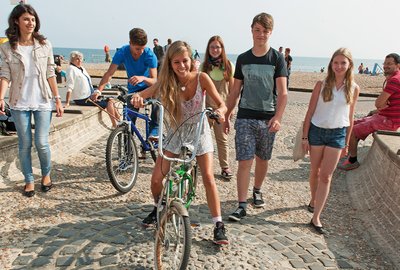 Learn English in Eastbourne
Learn English in the South of England, for students from 12 years and older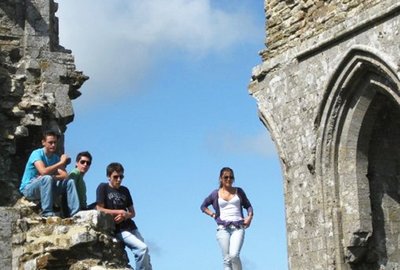 Learn English in Bournemouth
Learn English in a sparkling city with a dream beach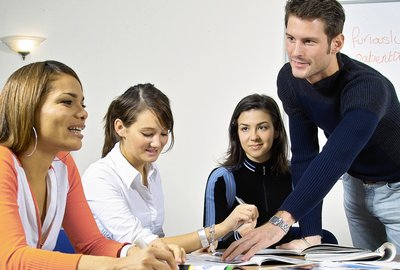 Preparation for the Cambridge Certificate, IELTS & TOEFL
More information »
Questions and answers about England
Do you have a question or need some advice?
We are always ready to solve any doubts you might have!