Save up to €400 with the Sprachcaffe Espresso Discount!
Save big on your next language trip! Unwrap our incredible discounts and make your dreams a reality. Don't wait; start saving today!
Our language schools in England
The most effective and exciting way to improve your English skills is to travel to one of our English language schools in England. At our language school, you will make rapid progress together with other language students and your highly qualified English teachers. The lessons at our language school also continue after the course, as you can put your English skills to the test in numerous conversations with your new-found friends outside the language school.
We offer you an effective English courses in England for adults combined with an exciting holiday and unforgettable experiences. During your stay at our language school in England, you will experience numerous excursions and exciting leisure activities that will help you to consolidate your new English skills.
Learning a world language
Learn English in England to be able to communicate anywhere in the world.
A lively metropolis or a sunny coastal resort? England offers a wide range of destinations.
Educational leave in England
English is also an important language at work and can help you take the next step on the career ladder.
You won't be bored after your language course either - England has a lot to offer.
Our language schools in England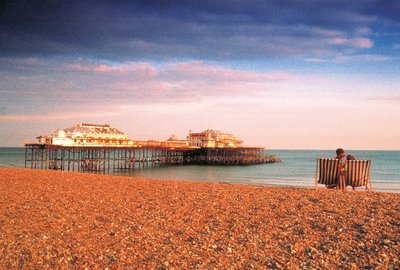 Language School in Brighton
Learn English at a popular seaside resort in South England
More information »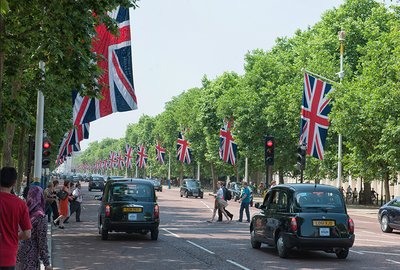 Language School in London
Learn English in one of the world's most iconic cities
More information »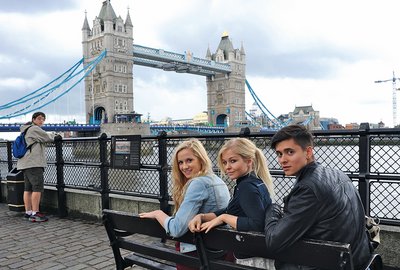 Juniors language trips to England
Our juniors language trips offer students the opportunity to learn English during their holidays.
More information »
Why is England one of Sprachcaffe's Most Popular Destinations?
With a variety of venues to choose from you are afforded the luxury of choosing a learning environment that appeals to you on every level. Whether you are looking for historical and cultural immersion in the hustle of one of Europe's premier sightseeing cities or a vibrant seaside escape, our courses are custom designed to suit every student's needs. Sprachcaffe schools give you the opportunity to experience a burst of culture and language every day while you experiment with your newly acquired skills outside of the classroom with the locals or fellow students.
Observe the English language in a free and informal environment or engage in conversations over a meal in a traditional English pub or while lazing on a sunny Brighton beach. With schools in the buzz of big city London, the quiet natural wonder of Devon or alongside the lively Brighton beach you have the opportunity to experience any aspect of England that attracts your eye. Every aspect of the course will prove to be an unforgettable experience, not only will you be welcomed into the Sprachcaffe family but you will be welcomed into the English community.
Our course leaders are always ready and willing to answer any questions or to simply offer recommendations on tourist attractions or recreational activities for every individual student. With every language goal mere steps away from being achieved we aim to ensure that all of our students are not treated as students but are thought of as friends to create an informal and stress free learning environment. By ensuring memorable learning and travel experiences we aim to promote cultural, historical and natural immersion to not only acquire a language skill but to acquire a love for the diverse and awe inspiring country of England.
Discover all the highlights, insights into the lifestyle and culture and the most important preparations in our travel guide.
Do you have a question or need some advice?
We are always ready to solve any doubts you might have!