Save up to €400 with the Sprachcaffe Espresso Discount!
Save big on your next language trip! Unwrap our incredible discounts and make your dreams a reality. Don't wait; start saving today!
Our Italian language schools in Italy
In addition to Italian, language courses in Italy offer diverse and enchanting natural landscapes, a Mediterranean climate and a unique cultural heritage - your language study trip to Italy will be a unique experience! The home of the "Dolce Vita" and excellent cuisine is one of the most popular destinations for language study trips in Europe and is also relatively easy to reach. Your language study holiday will pay off twice over!
The country on the Mediterranean enchants at first glance with its multifaceted charm. Italy's picturesque landscapes, bizarre cliffs, countless bays and wonderful sandy beaches promise a perfect language study trip! Our destinations for language courses in Italy include romantic Tropea in Calabria and the Tuscan city of art and culture, Florence.
Meet international language students from all over the world
Our exciting leisure activities will make your Florence trip unforgettable
The holiday atmosphere makes learning Italian pleasantly easy.
Traditional Italian Language School
Our language school in Florence has tradition - and is nevertheless equipped with the latest technology.
Italian language course in Italy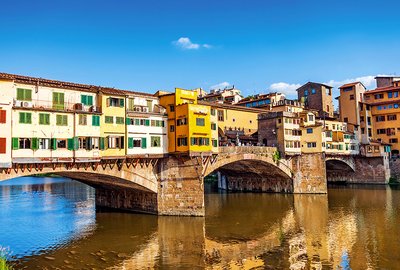 Language School in Florence
Learn Italian and discover the beautiful landscapes of Tuscany.
More information »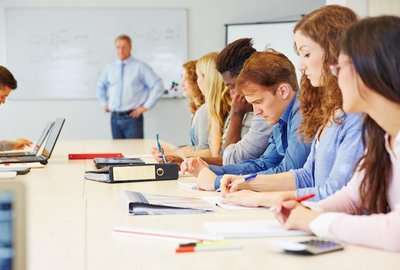 Prepare for the CILS certificate at our language schools in Florence.
More information »
Why study Italian in Italy?
Not only could you improve your language skills during one of our Italian courses in Italy, but you could also get to know the passionate and artistic culture of this Mediterranean country. Learn about the Italian language through sampling the infamous cuisine, admiring the world-famous artistic and architectural master-pieces, or exploring the luscious natural landscape. Bring the tales of your experiences to class with you to discuss and improve on, then go out and speak with confidence once more. Within such inspiring surroundings and by being so fully immersed in the culture, studying in Italy and learning the language will feel almost effortless. You won't want your time on our Italian courses in Italy to end.
Discover all the highlights, insights into the lifestyle and culture and the most important preparations in our travel guide.
Do you have a question or need some advice?
We are always ready to solve any doubts you might have!