Sprachcaffe's Special Offers and Discounts
Whether you are looking for a last minute language study trip or would prefer to book a complete all-inclusive language course. On the Sprachcaffe offers page, you will always find an overview of all the specials and discount offers we are currently offering. But you shouldn't hesitate for too long, because Sprachcaffe offers are only available for a limited period of time. So once you have decided on a language and a favourite destination, you can find selected language courses at a discount here.
Terms & Conditions of our Advantage Programme
The offers cannot be combined with each other. A combination with other promotions is also not possible. Exception: FANtastico + Family & Friends. The advantage programmes are valid for all language travel destinations and are valid in conjunction with the current prices. All offers and benefits are valid for a limited time and while stocks last. The legal process is excluded. Offer not valid in conjunction with any other promotion or discount.
Book Today and Save up to €400 with the Sprachcaffe Espresso Discount!
Would you like to learn a new language, preferably in the country where the language is spoken? Then book your language travel or online language course with Sprachcaffe and save up to €400 with our great Espresso early booking discount. Learn English, Spanish, German, French, Arabic, Chinese, or Italian and embark on an unforgettable experience alongside students from around the world!
Offer valid for bookings made by 15/01/2024.
The discount rate of €40per week is applicable only to package prices.
This offer cannot be combined with any other discounts or promotions.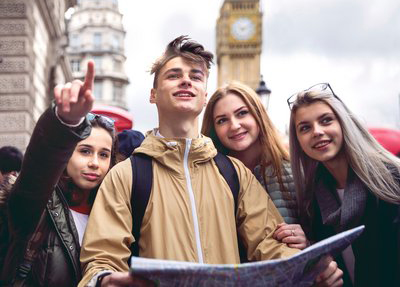 The most beautiful gift for Christmas! 🎅
Save 20% when you buy Sprachcaffe vouchers! 🎄
Encourage your loved ones to learn a new language and give them our Christmas gift certificate.
This is what awaits you on your language trip:
Language travel to your dream country
Perfect your language skills
First class language course
Make international friends
Discovering cultures
These are our Christmas vouchers:
50 € voucher for only 40
100 € voucher for only 80 €
200 € voucher for only 160 €
300 € voucher for only 240 €
400 € voucher for only 320 €
500 € voucher for only 400 €
600 € voucher for only 480
Sprachcaffe always rewards your loyalty!
Fantastico loyalty discount: Travel for the second time and save money
5% discount on your language course and accommodation!

You have already travelled with Sprachcaffe and want to travel with us again? Your loyalty and trust will now be rewarded!

If you introduce us to a new traveller, you will even receive 10% (see discount campaign Family & Friends).
Here's the deal: Enter your personal repeater discount code when booking in the shop. You can't find your personal discount code? Then simply leave the code word "FANtastico" and we will check the accuracy of the information.
Refer a friend and save money!
Family & Friends: Get a 5% discount on the entire trip.

We would like to thank all those who take a language trip together with a discount on their travel price. Valid for brothers and sisters, relatives and all friends!

Small groups: From 3 friends who register for the same language course, Sprachcaffe grants a discount of 5% on the tour price. This way the participants can save money together!
Here's the deal: Simply use your Family & Friends Discount to register. Or simply add a note "small group" and enter the names of your friends under "share room".

On tuition:
Would you like to spend a longer period abroad? After every 5th week, we'll reward you with a free week of language classes in all of our destinations.
On accommodation:
For language trips to Malta and Frankfurt you will receive free accommodation for the sixth week, in addition to your free language course.
The conditions only apply to Season A and B.
A special opportunity: Take advantage of this unique opportunity to deepen your language skills even further. And it's free of charge.
Never miss one of our amazing offers again!
✓ Latest Sprachcaffe news
✓ Various advantage programmes
✓ Current last-minute offers
All the most important information in the palm of your hand
Order or browse our free catalogue for information on our language courses, the destinations we offer, types of accommodation, and more!