Save up to €400 with the Sprachcaffe Espresso Discount!
Save big on your next language trip! Unwrap our incredible discounts and make your dreams a reality. Don't wait; start saving today!
Would you like to learn English in an easy, effective, convenient, fun, and affordable way? Then the English online course provided by Sprachcaffe is what you need! With effective and engaging teaching methods, native tutors, a vivid international atmosphere, and an individual approach to every student, we ensure the best possible learning experience.
You should choose a recommended English online course depending on your level of knowledge, purpose, and preferences. For instance, if you are a businessperson who needs to establish relationships with foreign partners through correspondence, then you need to register for an online English writing course. This is where you will gain essential knowledge of punctuation rules, commonly used phrases, etc. to improve your writing skills. Why do you actually need to choose any paid online English classes? Knowledge of this language opens amazing opportunities for everyone. It can be used for both professional and personal purposes. English is a global language, spoken all over the world!
Sprachcaffe's online English courses are tested and certified by independent organisations:

Our Online English Course offers
In group lessons you will learn together with participants from all over the world who are at the same language level as you.
From 20 € per lesson
✓ 7-12 participants
✓ 10 lessons/week
✓ 1 lesson = 45 minutes
✓ Possible as weekend course
✓ Make international contacts
✓ Interaction in the group
You can take one-to-one lessons alone or with another person who is at the same level of learning as you.
From €43 per lesson
✓ 1-2 participants
✓ 2-6 lessons per appointment
✓ 1 lesson = 45 minutes
✓ Flexible dates & times
✓ Personalized teacher schedule
✓ Intensive support
Part-Time English Lessons
From Monday to Friday you have 4-6 lessons/day and learn in a small group of international students.
From 10 € per lesson
✓ 7-12 participants
✓ 10 lessons/week
✓ 1 lesson = 45 minutes
✓ Possible as weekend course
✓ Make international contacts
✓ Interaction in the group
By booking an online course, you secure a 5% loyalty discount on the next language trip to practice your English in our schools in England, Canada or Malta!
Why choose Online classes for English?
If you want to be able to speak the language fluently, you should look for an online spoken English course. During this course, you will be training your pronunciation with native English speakers while learning how to maintain effective communication.
All in all, adults can buy English course online picking what suits their purposes best. There is also an English learning course online designed for students. As a student, you can take our course to learn English online in addition to your standard lessons to achieve much better results. Moreover, you can order even more lessons, from a business English course online to an elective online English course for adults. Would you like to improve your British English, or are you interested in online American English speaking course? We can help you to gain specific knowledge of the English language depending on your needs!
The main benefits of signing up for an English language course online:
Advanced modern technologies
We utilize smart technologies, including those to use on smartphones.
Only real teachers
We have a team of experienced teachers.
Certificates
Once you complete a certain course, you will obtain a relevant certificate
Flexibility
You can choose the right course depending on your busyness, purposes, level of English, and other factors.
What kind of English Online Courses are we offering?
If you are looking for the quickest and the most intensive way to learn this language, then English course private class online is an ideal choice for you. In this case, you will enjoy flexible hours and selectable formats (online English grammar course, English speaking course online, advanced English course online, etc.).
On the other hand, English as a second language course online held in a virtual classroom is an effective and fun way to study. It allows you to interact with other people during an educational process. A group is formed by people with the same level of English. So, if your level is A0, then your group will consist of beginners only.
For a start, you need to fill out our registration form. Then, you need to take a test to determine your level. Shortly, you will receive an offer that matches your requirements. This is how you will find out the online English course price.
If you find our offer interesting, you can book the recommended online course. If you believe that you need something else, for instance, a general English course online to focus on the improvement of your current skills or a proficiency English course online to enrich your vocabulary, you should contact us and ask about that.
What happens before the English Online Course starts?
Everything begins with determining your level of English. In order to determine your level of English, you will need to take a test. The test determines your language proficiency level which ranges from Beginner (no previous knowledge of English) to Mastery (ability to communicate nearly like a native speaker). As a person gains more knowledge, their level increases according to the following: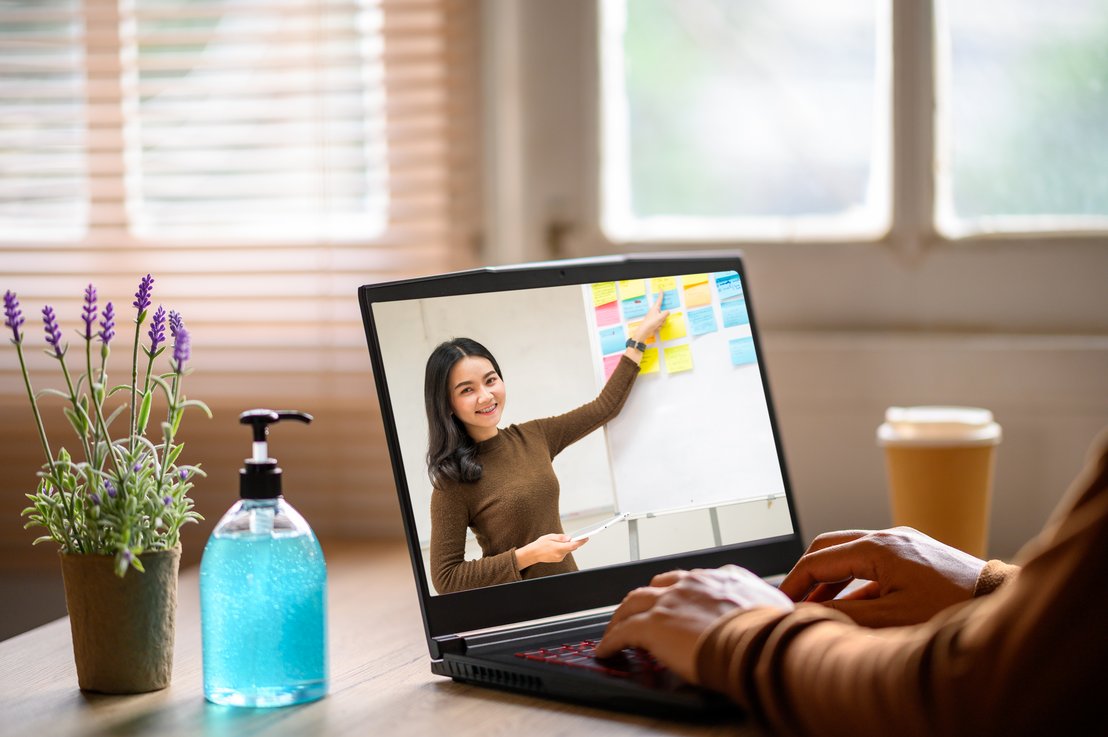 No previous knowledge (A0) - you have no previous knowledge of English
Breakthrough (A1) - you have basic knowledge to form simple sentences
Elementary (A2) - you can read and understand uncomplicated articles in newspapers and make simple statements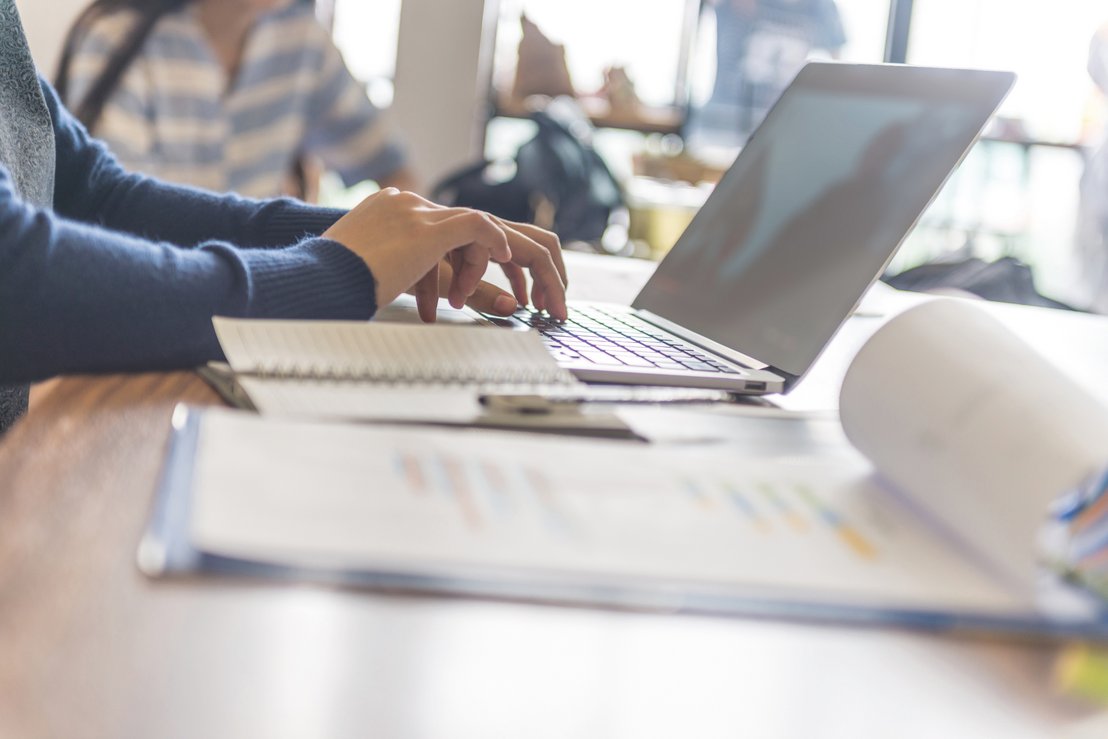 Intermediate (B1) — you have sufficient initial knowledge of grammar and vocabulary
Upper-Intermediate (B2) — your knowledge of English is solid. You can have a conversation on almost any topic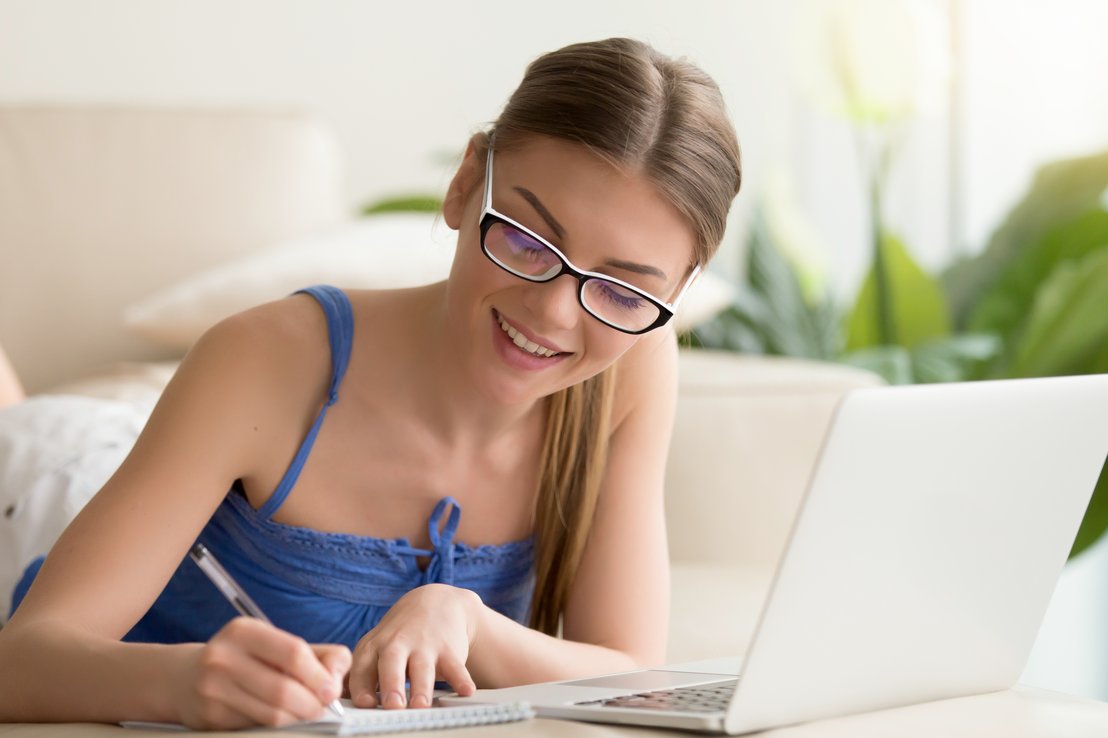 Advanced (C1) - you can understand abstract and complex content as well as make spontaneous statements
Mastery (C2) - you can communicate in the English language fluently
Online English Courses with Native Speakers
A British or American English online speaking course with native speakers is an ideal option for everyone. Whatever format of lessons you choose - in a general group or in a private classroom - with our online english speaking classes, you will enjoy a great interactive experience with a native British or American English speaker.
With the help of our teachers, you will increase your level of English up to fluency. While you can gain basic knowledge with a non-native teacher, it is essential to continue your progress with natives. They will teach you more important things than something you can find in books, such as lots of idioms, slang words, and most commonly used phrases. Generally, you will significantly extend your vocabulary.
Communicating with a native speaker will also give you essential knowledge of a different culture, traditions, lifestyle, and more. Eventually, you need to learn or improve English to use it with native speakers, so there is no better way to attain the desired results than through regular training with one of them.
When it comes to choosing an English speaking non-native online course, it is important to choose a teacher depending on your goal. So, keep in mind the differences in pronunciation, grammar, and word choice between British and American languages. We will help you choose the right specialist, depending on what you need.
Questions about the online classroom
In advance you will receive a link and access data via e-mail.
If you want to join the session via your web browser, just click on the link provided. You will then be asked to download and execute a file. After executing the file, you will be in the classroom.
If you would like to take part in your online language course via your smartphone, you will need to install the appropriate app first. You will then be asked to enter the login details for your session.
You can also dial into the session over the phone. To do so, dial the free phone number included in the invitation email. You will then be asked to enter the session pin.
The session will start as soon as the teacher is online.
Ideally you have a current webcam with microphone or a smartphone with a "selfie-camera". But you can also take part in the online language course without a webcam. In this case the other participants cannot see you, but you will still be able to see them.
Broadband connections have a different upstream speed than downstream. If you are connected to the Internet via Wi-Fi, make sure you have a stable signal. The best way to do this is not to be too far away from your access point/router.
Requirements to attend an online language course are
Standard quality video
0.5 Mbps received
0.5 Mbps transmit
High resolution video
2.5 Mbit/s received
3.0 Mbit/s transmit
Test your internet speed here: http://www.dslreports.com/speedtest
We rely on proven software from Cisco. You can test the meetings in advance. It is very unlikely that there will be problems. You can attend a previous test meeting to ensure that your webcam and microphone are set up properly and that our online classroom is working properly for you.