Save up to €400 with the Sprachcaffe Espresso Discount!
Save big on your next language trip! Unwrap our incredible discounts and make your dreams a reality. Don't wait; start saving today!
Language Courses for Young People
Why choose the Sprachcaffe language trips
Especially for teenagers, motivation is often a challenge. A challenge that Sprachcaffe is always up for.

Our language study trip for students gives you the chance to learn languages in a lively and exciting way. Beaches, fascinating cities as well as new friends await you on our language camps for students - where learning languages comes naturally. You will quickly notice how easily you have improved your language skills thanks to the classes tailored to your specific needs, extremely experienced native teachers, and modern learning facilities. When you are not in class you will be able to practice with students from all over the world in your chosen foreign language - which is what makes our language holidays so unique.
We have carefully selected our accommodation options so that you can feel completely at home!
All-around carefree package
Arrival, accommodation, language course, meals, supervision and leisure programme - all included
Trained team members make your trip carefree and are always available to help.
From 7 to 17 years with age-appropriate supervision:
✓ Round-the-clock support from the Sprachcaffe staff. Our team members are always there for you if you need help.

✓ Language learning and fun: that is the Sprachcaffe motto!

✓ Very well-trained teachers and carefully selected host families and accommodation.

✓ Great leisure activities with extensive support from our team.

✓ Enjoy exciting holidays with your fellow students and make international friends.
From 18 to 21 years with relaxed supervision:
✓ Qualified support from our Sprachcaffe Teamers for questions or if you need help.

✓ Explore the destination and nightlife on your own.

✓ Decide what leisure activities you want to take part in (except in language schools in England)

✓ Full board, activities and excursions included in the price.

✓ Over 18? You can choose between our student or adult language trips
Excellent support from our Spracaffe Teamers
Our highly-trained Teamers are your first point of contact and are always ready to help you solve any problems you may have. They will make your language study trip special by giving you the best tips by organising an exciting and varied leisure programme! What makes our Teamers is their open-mindedness, compassion, and dedication to providing you the best experience ever.
Language trips for students of all ages
The majority of our programmes are aimed at students between the ages of 14 and 21. This gives you the opportunity to learn ad interact with people your own age. Some selected language schools also offer language travel from the age of 12 and many holiday camps can be attended from the age of 7. You can find the minimum age for the respective destinations on the offer pages.
Discover our Language Courses for Juniors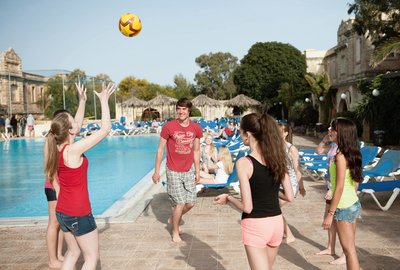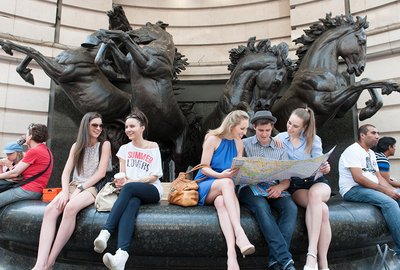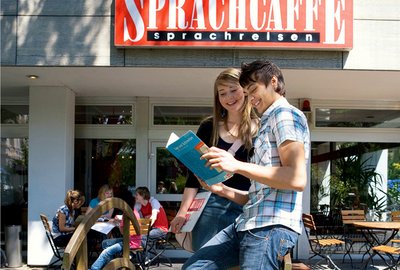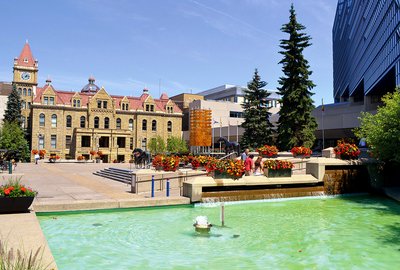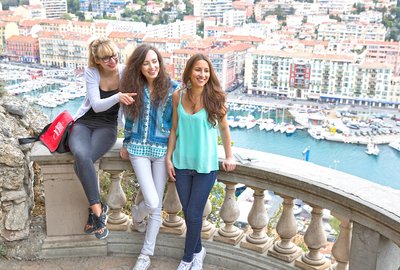 Online language courses for Juniors
All language courses can also be held online! Learn languages with the guaranteed Sprachcaffe quality with experienced language teachers in small groups or in individual lessons without leaving your home.
Have you already decided on your destination and the language course you are interested in? Here you can book your language course directly online - quickly and easily.
From Sprachcaffe you get an all-round carefree package. Everything you need for a successful language stay is included in the price. Whether it's arrival, a legendary leisure program as well as excursions, supervision, accommodation, language course, teaching materials and of course a truly unbeatable experience.

Just let us know your flight details and we will arrange a transfer for you from your arrival airport to your residence or host family. You do not need to worry about anything.
You don't travel by plane? No problem! We can also pick you up at the train or a bus station and bring you to your accommodation. These are usually located close to your language school, it will be made easy to find your way to the language center.
What to expect from your Sprachcaffe language classes
Our language lessons are characterised by a communicative learning concept based on our "Learn languages, meet people" motto. At Sprachcaffe's language camps you will receive a professionally-prepared language course tailored to your needs. You will expand your vocabulary, improve your grammar, and confidently use the language with others.

Even before your course begins we check your language level to be sure to put you in the class right for you. We offer you a team with years of experience, consisting of academic directors, native-speaking teachers, trained tutors, and a very enthusiastic behind-the-scenes staff. This is how we ensure your learning success and the improvement of your language skills in a short period of time. Click here for more information on all language courses.
How to spend your free time after class
Learning the language is of course the most important aspect of our trips. However, here at Sprachcaffe we also put a lot of importance on what happens after you are done with your classes. Our leisure programme has been created to tailor to all of our students' tastes. Whether you want to relax at the beach, go on an adventure, spend the evening dancing in a club, or explore the history of the city you are in, we promise you will never be bored. If you want to take a look at an sample leisure programme you simply have to visit any of our language schools web page.

Participation in the leisure programme is compulsory: we believe this is the secret to creating a cohesive and unforgettable group experience way, one of Sprachcaffe's trademarks over the years. Of course, you can also go exploring on your own with your friends, and if you are already of age, you will enjoy a little more freedom.

So what are you waiting for? Book a language trip with Sprachcaffe and enjoy a versatile holiday characterised by famous sights, real insider tips and the perfect mix of language and holiday travel. All language holidays and language trips are, of course, reliably organised and supervised by Sprachcaffe.
All the most important information in the palm of your hand
Order or browse our free catalogue for information on our language courses, the destinations we offer, types of accommodation, and more!