Language Courses with Sprachcaffe - Student Testimonials
Each year, more than 50,000 clients from different countries take the decision to travel abroad for a language course with Sprachcaffe.
On this page you will find testimonials from students who want to share their personal experience with you: What did they think about their school, their courses and their accommodation? How was the destination they travelled to and the people they met there? You can find out all you need to know about their stays with Sprachcaffe!
Go on, read our testimonials and get inspired to choose your next holiday destination!
Student Testimonials - Adults
Antonio found the experience excellent. He enjoyed the teachers good humour and liked the teaching methods.
Dalma from Hungary came to our school in Montreal to learn French. The family atmosphere of our school was what she liked best!
Wissarut came to learn English and found the classes so fun that he couldn't wait for each day to begin!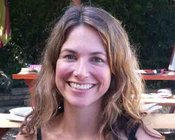 Judith loved the beautiful garden, outdoor classes, morning cappuccinos and fresh fruit! She'll never forget the sea view.
Read Judith's testimonial
Erika Maria Gonzalez had a very positive learning experience. Her relationships with teachers and her host family were excellent. Read about her experience here!
Student Testimonials - Young People
Lukas was never bored in his lessons and made the most of the large choice of free-time activities offered in St. Julian's.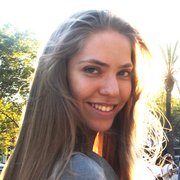 Ehlan was surprised by how much she improved over her 4 months and was sad to leave after getting to know so many people.
Read Ehlan's testimonial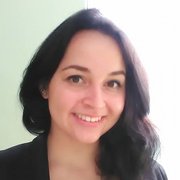 Katarina's confidence whilst speaking Spanish grew significantly as a result of the relaxing and fun classes.
Read Katarina's testimonial
Lexia was impressed by Sprachcaffe's location and lessons. She really enjoyed the organized activities and will visit again.
Valeriya says Sprachcaffe is the best way to travel and learn Chinese, and was impressed with the classes.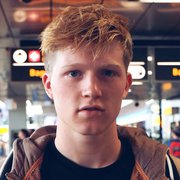 Bram made significant progress due to the interactive teaching method and loved the mix of activities.
Read Bram's testimonial
Where do our Testimonials come from?
All students are asked by the language school to take part in our testimonial project and give their own opinion on their experience with Sprachcaffe. Of course this is not mandatory: All the testimonials you see on our website were given willingly by students who wanted to share what they thought about our schools.
Send us your own Testimonial!
Would you like to have your testimonial posted on our website and share your experience with future students? If yes, please do as follows:
Print and fill in the form below
Choose a good quality photo of yourself from your language trip
Have one of your parents sign the attached authorization
Send everything to content.english@sprachcaffe .com
We will inform you as soon as your testimonial is online! Thank you for your support and see you very soon.
All the most important information in the palm of your hand
Order or browse our free catalogue for information on our language courses, the destinations we offer, types of accommodation, and more!