Spanish Courses in Malaga for Juniors
Imagine learning Spanish surrounded by sun-soaked beaches, glittering ocean waters and breathtaking natural beauty. The tourist gem of Malaga is in the heart of Andalusia and boasts a fantastic Mediterranean climate coupled with authentic Spanish culture and a welcoming atmosphere. With a huge number of attractions, from the Picasso Museum to the spectacular Malaga Cathedral, tourists will have ample opportunity to experience the wonders of Andalusian history as well as the incredible vibe that Malaga is famous for.
We follow a clear safety concept
This language school in Malaga has been certified as an "ELE Safe School" by FEDELE, the organisation of language schools in Spain. This means that in addition to the Sprachcaffe holiday concept, we follow a clear catalogue of measures to keep the risks as low as possible. There are clear procedures and policies for which all our employees have been trained. You can find more information about certification at Fedele.org.

With sun, sand, culture and incredible nightlife, you will be spoilt for choice while exploring the cobblestoned streets of Malaga. In the center of Spanish culture you will find everything you need to absorb every nuance of the language, while embracing the authentic Andalusian lifestyle. Enjoy an unforgettable vacation in true Spanish style while creating new memories and making lasting friendships with fellow students and the famously friendly Spaniards.
As a young adult the world is your oyster and on our first-class Spanish course you will find your skills improving dramatically in no time! Perfect your Spanish on the streets of Malaga while our fun, exciting and enjoyable lessons give you the foundations for fluency in the language. Our school will have you embracing the language naturally, experiencing the culture effortlessly and collecting memories constantly.
We don't just teach you a language skill – we invite you into a unique culture that will immediately relax you and leave you wanting to experiencing everything Malaga has to offer. From delectable cuisine to the art of Flamenco, in Malaga you will be welcomed into the breathtaking world of Spain and Spanish culture from the moment you arrive.
---
A mere stone's throw away from the beach, our school is ideally located in the heart of one of the quaintest Andalusian districts.
Held in a breathtaking villa, our classrooms boast authentic Spanish style, creating the perfect environment for acquiring the Spanish language. The school is a short walk from the city center, and offers a suburban tranquillity that plays a vital role in creating a relaxed and comfortable atmosphere. The lifestyle of the region can only be described as vibrant, and with the hustle and bustle of the awesome nightlife nearby, you will find yourself enjoying your time in Malaga day and night!
Our school is fully equipped with:
A welcoming reception area
Spacious and comfortable classrooms
Two outdoor patios
A sun-soaked roof terrace
A relaxing recreational and study area for students
With the help of our talented teachers, excellent curriculum and unique approach to language learning, you will be sure to enjoy every moment of your Spanish course with us, while embracing the language naturally.

---
Your future is in your hands and with the opportunity to experience a unique and rewarding Spanish course, the possibilities in Malaga are endless. You have the freedom to decide on a standard course or dive deeper into the Spanish language with a more intensive experience, but no matter what course you choose, with the help of our talented teachers you will find yourself meeting your goals in no time.
20 lessons per week
Minimum duration: 2 weeks
Max. 10 students

More info »
30 lessons (22.5 hours per week)
Minimum duration: 1 week
Max. 10 students
Our teaching team is fully qualified and embraces our unique approach to language learning. With the constant guidance of our Spanish teachers and the help of our trained teamers you will be treated as a part of the Sprachcaffe family, allowing you to absorb the language and build your skills upon the foundations that we lay in each and every Spanish class.
Knowledge of the Spanish language is just a few weeks away…so what are you waiting for? Book your Spanish course today!
Our classes incorporate every element of the Spanish language, from reading to writing and speaking with confidence. Build on your vocabulary, practise your reading and writing, and enjoy the open and communicative atmosphere of our lessons as you gain confidence and experiment with your skills, while exploring the cobblestoned streets of Malaga.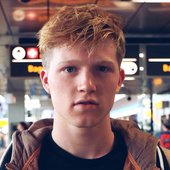 Bram made significant progress due to the interactive teaching method and loved the mix of activities.
>> Read the testimonial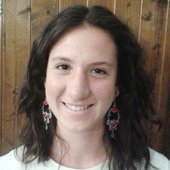 Chiara made friends from all over the world and always found the courses engaging and worthwhile.
>> Read the testimonial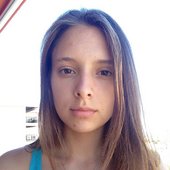 Kristina made lasting friendships and loved that she experienced new things every day she was in Malaga.
>> Read the testimonial
---
Imagine learning a language while being surrounded by the passionate sounds, intriguing culture and awe-inspiring history of the country where the language originated. Well at Sprachcaffe, we offer you the perfect opportunity to absorb the Spanish language while embracing the warm, welcoming and encouraging Spanish ambience!
Enjoy comfortable and relaxing Spanish-style accommodation, offering the perfect place for you to take a siesta and recharge your batteries between all the excitement.
Homestay – Our homestay options offer you the opportunity to enjoy the comfort of a typical Andalusian home, while allowing you ample time to embrace the lifestyle of a Spanish family while you absorb the language naturally. Our friendly host families are eager to share their homes, cultures and language with you as you embark on a journey that will hold the key to unimaginable opportunities.
Residence - Our residence gives students the opportunity to stay in rooms shared with other students, offering the best opportunity to socialize with people of the same age and help each other with the Spanish language.
---
Malaga will keep you invigorated, entertained and, above all, enthralled by the sheer magnificence of its countless attractions. As a young adult the possibilities for adventure are endless, with everything from museums and historical sites to a welcoming sun-soaked beach. Our school in Malaga not only offers you a language experience, but also a truly exhilarating activity program to give you the opportunity to practise your new Spanish skills outside the classroom, while discovering the best the region has to offer.
To see what an average week in Malaga entails, take a look at our sample itinerary below.
Morning:
Placement test & lessons

Afternoon:
Orientation tour

Evening:
Welcome party
Morning:
Lessons

Afternoon:
Picasso museum: visit the birthplace of the famous painter

Evening:
Flamenco Dance Course*
Morning:
Lessons

Afternoon:
Beach volley

Evening:
Movie night
Morning:
Lessons
Afternoon:
Gibralfaro Castle*
Evening:
Free evening
Morning:
Lessons

Afternoon:
Malaga quiy & Photo contest

Evening:
BBQ night with your new friends
Full-day trip to Granada (or Malaga boat trip*)
or Departure
* Even more fun with the Intensive Leisure Fun Pack!
With the ultimate Intensive Leisure Fun Pack you have the opportunity to take part in more excursions and activities. This package is offered at an additional cost of only 70 EUR per week.
Whether you enjoy soaking up the rays on the sandy beach, taking part in friendly volleyball matches or sightseeing and shopping in the many delightful shops that line the cobblestoned streets, Malaga has something to captivate you during your language course.
Our exciting leisure program is designed to suit everyone's individual tastes, with everything from cultural excursions and museum visits to beach parties and game nights. Enjoy the shopping experience while chatting with the friendly locals and your fellow students, and be sure to keep a memento to remind you of this awesome experience.
With Sprachcaffe you are not just a student, you are a part of our unique and multicultural family who will make sure you feel at home, comfortable and relaxed throughout your stay while enjoying a true Spanish experience. Our trained teamers have an incredible trip planned for you and are always available to offer their assistance and advice whenever you need them. With the comfort of knowing that our supportive Sprachcaffe team are always well within reach, you have the freedom to enjoy the independence that every young adult craves.
---
Get ready for an unforgettable adventure in a wonderful Spanish coastal city. Our school in Malaga offers world-class Spanish courses at an affordable rate. With this incredible experience well within reach you can embark on a journey that will leave you with unforgettable memories, lifelong friendships and a skill that will open countless doors for you in the future.
From Sprachcaffe you get an all-round carefree package. Everything you need for a successful language stay is included in the price. Whether it's: arrival as well as excursions, accommodation, language course, teaching materials, language certificate and of course a priceless memory.
Check out our Prices for Malaga
Transfers: Please arrange arrival and departure flight at Málaga International Airport (AGP) from 09:00-19:00.
Accompanied flights: Unaccompanied Minor Service is offered only if required by airline.


Online language courses for Juniors
All language courses can also be held online! Learn languages with the guaranteed Sprachcaffe quality with experienced language teachers in small groups or in individual lessons without leaving your home.
Do you have a question or need some advice?
We are always ready to solve any doubts you might have!